On a slow Tuesday, a couple of weeks after I started at Zikoko, Fu'ad turns to me and goes "Toke we are going to go round west Africa for 80 days next year, are you down?"
Only half-listening I said, "Yeah, sure". Eighteen months after, for the first time since that conversation, it's as I write this that it's only just registering that we are doing this.
80 days, 14 countries, 32 towns and cities and 5 people crazy enough to join in on this ride of a lifetime.
Let me talk a little about the past couple of months. Our takeoff date was shifted more times than I remember which makes writing this at 8 am, as we head to Seme border very surreal. We made a kickass site the one you are currently reading this on. Over the next 79 days, you'll be reading and watching all of the awesome content we'll be creating as we make our way through West Africa.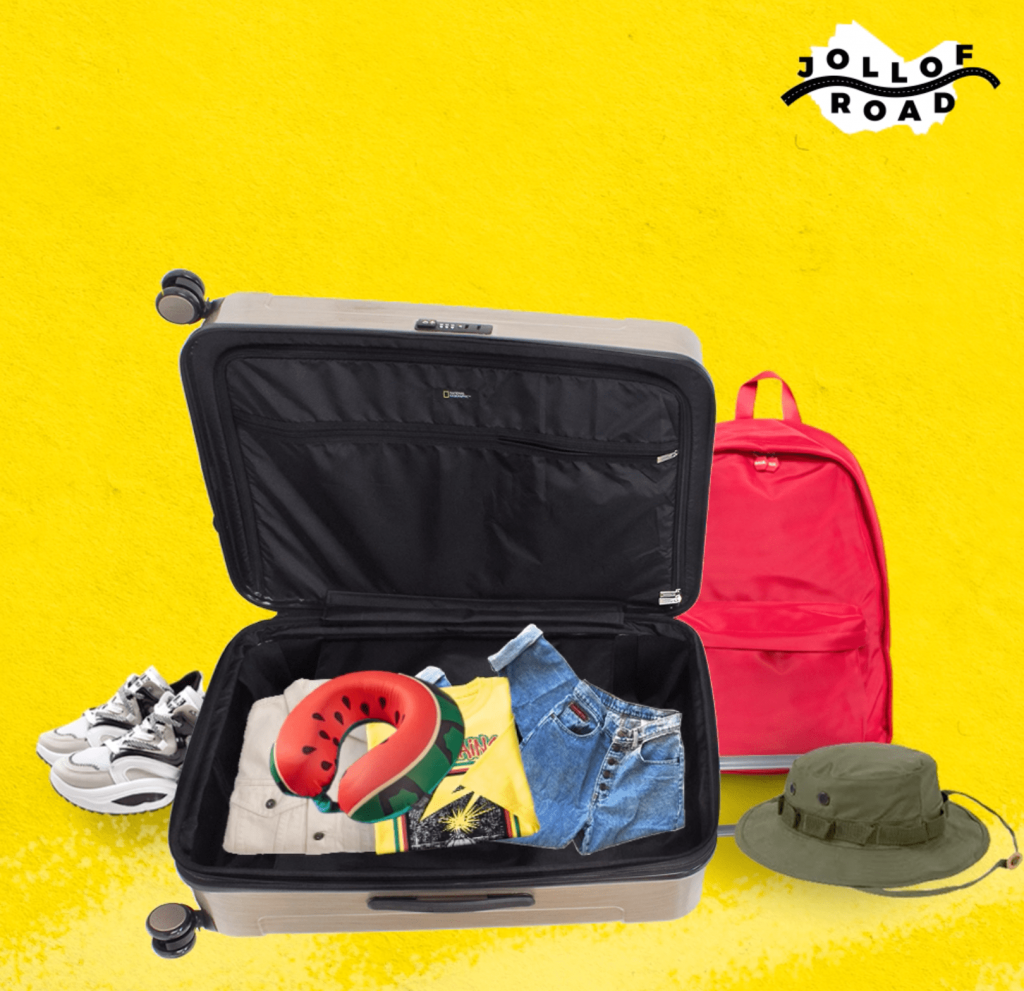 How to pack for 14 countries in 80 days
Toke – You start by making lists. A whole lot of lists. Then you try and fail to make half of the content of your wardrobe fit into one suitcase, so you end up with two suitcases and a backpack. Which will be very inconvenient if we ever find ourselves in a situation where I need to put my load on my head and run.
Fu'ad – You save it for last minute, then spend the day before the trip running to the market, looking for things that fit. The dirty clothes you badly want to travel with and should have washed a week ago, you wash them anyway. And then iron-dry. Then you pack. And get it going.
Kayode – Pack as little as you can and pack a whole lot of gear. Two cameras, two mics, a drone, a couple of 18 terabyte hard drives and of course a drone because you can't spend 80 days travelling through West Africa without a drone.
Tosin – Pack just a few clothes and only the necessities. Extra clothes can always be bought on the road. And to me 'necessities' include just medication. Any other thing at all can be bought on the road.
Captain Taiwo – No matter what, don't pack more than one bag.
Wait, what even is this?
Here's what this is, a good old journal where we'll be chronicling all of the crazy and fun adventures we'll get involved in over the next 80 days, just for you. On some days you'll get me, your food perfect on other days you get to hear from Fu'ad our class captain.
Pretend it's an open diary.
Come back tomorrow and every day after at 9 am, and you get to read about why on average it takes an unproductive amount of hours to cross Seme border and maybe why the government has shut it more times this year than even Uncle Bubs has travelled.