It's Day 55 and having touched down in 10 countries, I like to think I have a 'first impressions' sense of most of these countries.
Take Ghana, for example, you can depend on the people of Accra to be super chill. R2Bees' vibe song properly defines the Ghana vibe.
And if Ghana feels chill, leaving Lagos and landing in Cotonou felt like going from a speed of 100 to 2.
The pace climbs a little in Lome, Togo, while still managing to maintain an endless coastline.
One thing about all of these cities and countries is how one of them constantly feels like the other. Cotonou feels like Bissau in pace, but Bissau's roofs make it stand out from most of the other African cities. Lome feels like a Lagos with sense and without the population.
The people of Accra and Freetown are distant cousins. While Liberia just reminds you of Warri – laughter and collective trauma.
But Dakar – it's not like any of these cities. It's in how they build – no one has fences, and everyone has a rooftop. It's in how they are unapologetically artsy – everywhere you turn has some art, from murals to paintings of their Cheikhs.
From everywhere in Dakar, you can see the African Rennaisance Monument, the crowning glory of the city's love for art, sitting on one of Dakar's two hills. It's also the tallest statue in Africa, standing at about 49 metres tall – that's about half the height of the Statue of Liberty or a football pitch. I have no daytime photos, but this night photo will do, until I get it for you.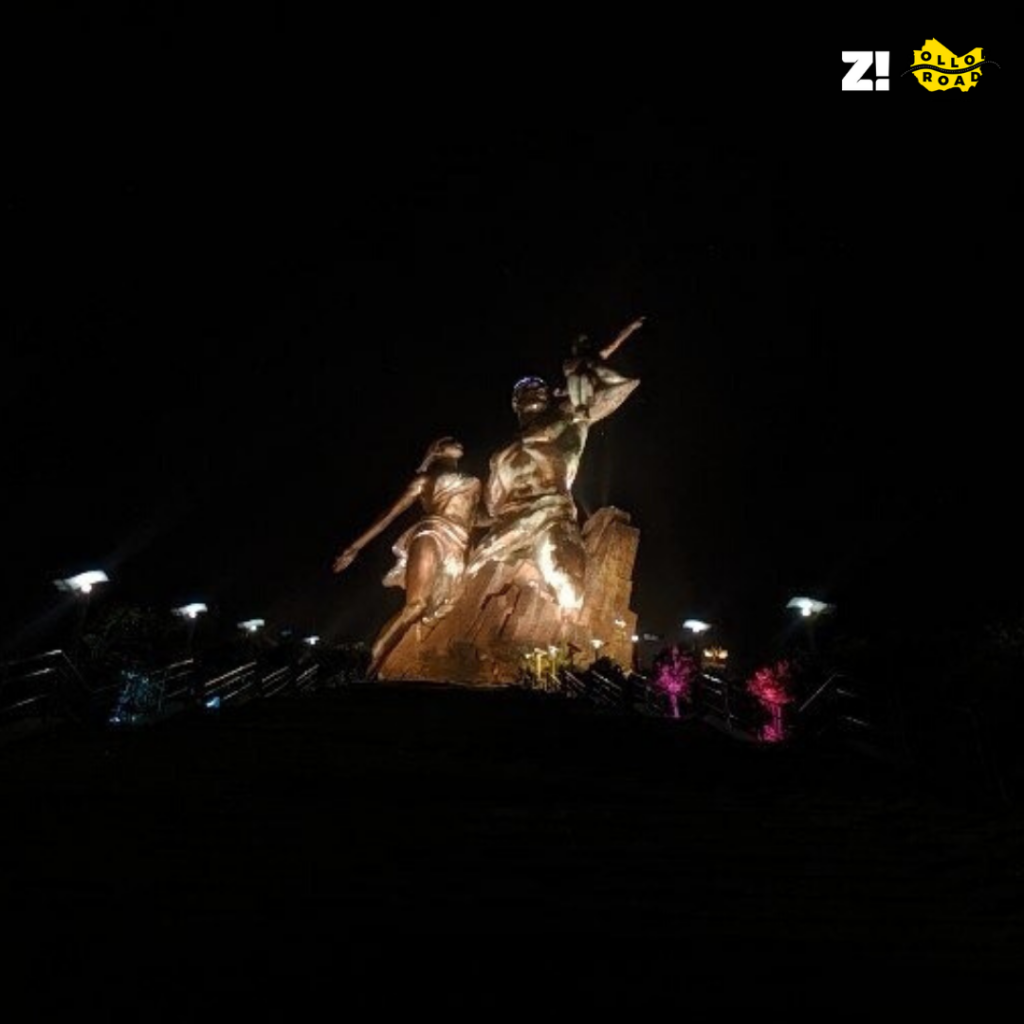 There's still a lot more to see, a lot of places to go. Today, we go to the Westernmost point on Mainland West Africa and then go try the Ancestor of the most iconic food in West Africa, Jollof Rice.
If you asked for Jollof Rice here though, you won't get anything. But ask for Thieb, and you'll get a spread.