After spending six days (one more than the five days we intended to spend) in Ghana's capital, Accra we reluctantly left yesterday and headed for Cape Coast. The extra day we spent in Accra caused a shift in our itinerary, but was it worth it? Hell yes. Every minute we spent, every person we talked to, every food place we tried was an experience worth reliving over and over again.
It took us 3 hours to get to Cape Coast and we got here in ample time to explore the tourist city if we didn't spend almost two more hours driving around in a circle looking for a hotel we never found. As we drove past Cape Coast University for the second time, I thought it'd be fun to drive in and see what the campus looked like, which is how we ended up crashing at the University's guest house.
Even though I don't get to make a t-shirt that says "I took a trip to the same castle Obama visited", just driving around Cape Coast was a pretty interesting experience. And that's the thing about travel. No time is truly lost, and there are no wrong turnings.
Here's the thing about Cape Coast: everyone has the same laidback attitude that only people who live by the beach and fall asleep to the sound of crashing waves can have. Like every true West African, they are always willing to help, even if it's by giving you the wrong directions to a place they've clearly never heard of before.
Third time is the charm
Asides Binta's Fonio Jollof that changed my life and cleared up my skin,  I've tried Jollof Rice in three places in Ghana so far, and it seems the third time is the charm. First was the Jollof Rice at Buka which was as bland as the Sunday Jollof served in a boarding school but came alive when I added shito to it.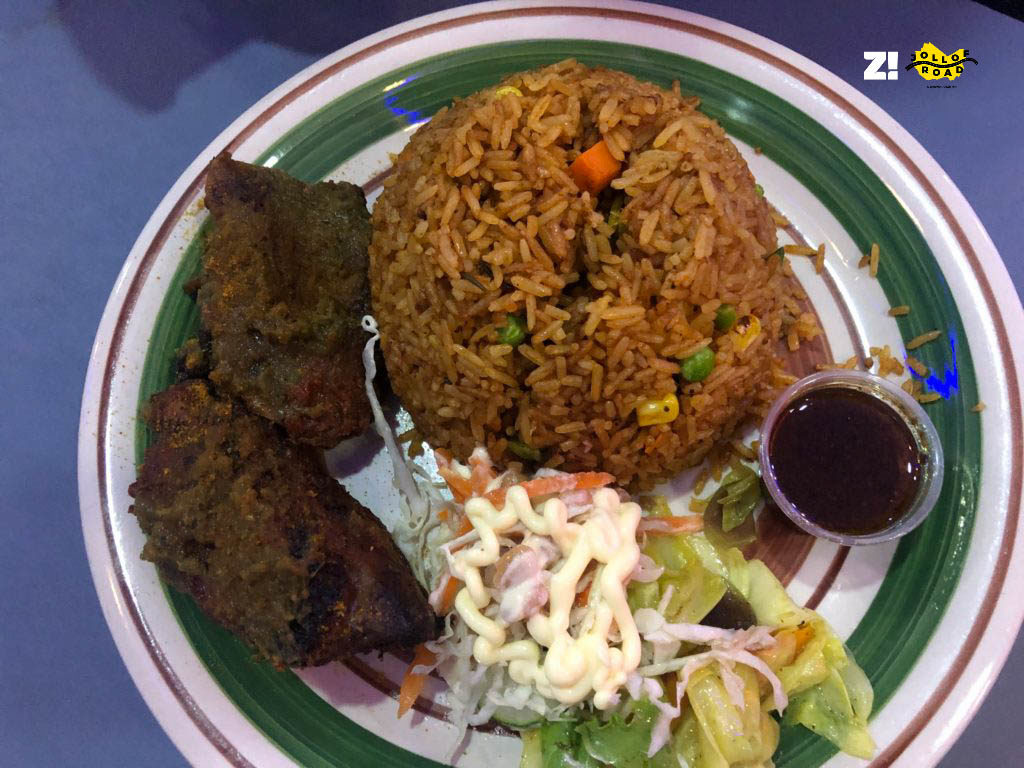 Then there was Asanka Local a surprisingly large space that looked like it was made to be a part of Ghana's nightlife but surprisingly only serves food. Here the Jollof was a little spicier but the shito was disappointing and their fried plantain criminally expensive.
The plantain cost 22 Cedis for a plate. 22 Cedis is about 1500 naira. A 'plate' contained exactly five pieces of fried plantain. Essentially each piece of plantain cost 300 naira.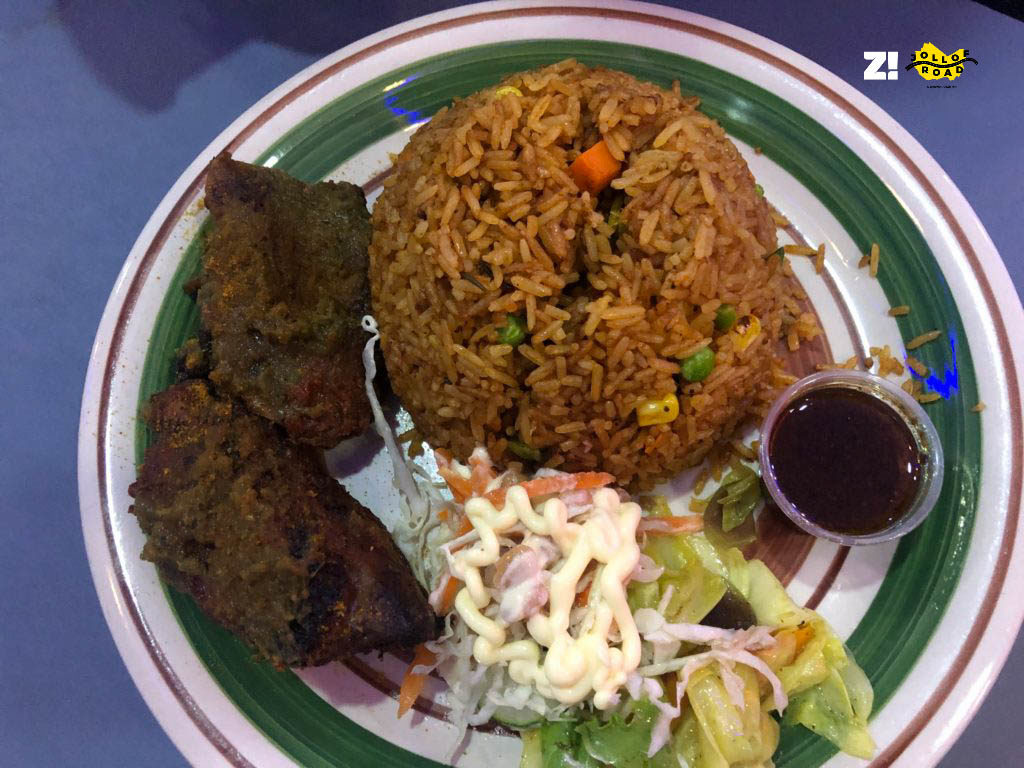 Finally yesterday I tried some Jollof rice in a restaurant on the campus of the University of Cape Coast and that's the best Jollof rice I've had in Ghana, even without shito. It was no party Jollof, but it was buka standard and that's good enough for me. Interestingly, back in Lagos, I also think that the best Jollof rice you can get is in Shop 10, a food place at the University of Lagos in Nigeria. Quote me anywhere.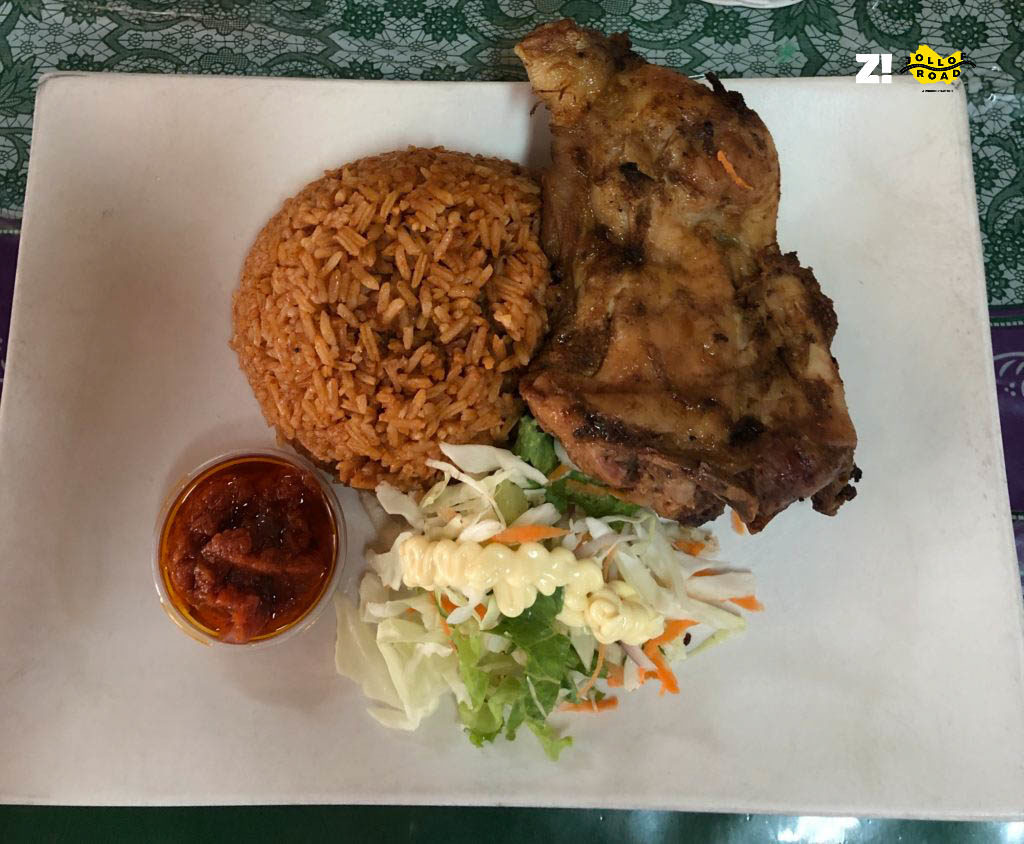 A love letter to Ghana
As we drove out of Accra yesterday, I was certain of two things.
Not a single Ghanaian can Zanku properly and that's just tragic.
I had to be back. People like to wax poetic about the generosity of strangers but I have never experienced it in the sheer magnitude we did in Accra. 
Today we head to a new country and get to cross the first border that none of us has any experience with into Abidjan, Ivory Coast.