Bar crawling; that's how it's done here.
"People actually get a bus," Michael explains," and they hop from place to place till people start throwing up." Michael is a super interesting guy who's building Ceruba, what is looking like a different kind of hotel-booking product.
We met him at Impact Hub – you run into all kinds of people here. It's also why I was only half surprised when I ran into a Professor I know from Lagos, telling me she was seriously considering a move to Ghana, because Lagos is trying to kill her.
Back to bar crawling. The bus, in this case, is Black – our bus, and the first stop is Afrikiko, a place complete with a dancefloor.
I generally do not go to places with a lot of noise and lights. They exhaust me. But this place, I find quite amusing.
I tend to pick out a quiet corner, whenever I manage to get dragged there, and just watch, and tonight, I find that especially useful.
First of all, it's a proper dance club. Like people-getting-in-formation-and-dancing-in-sync dance club.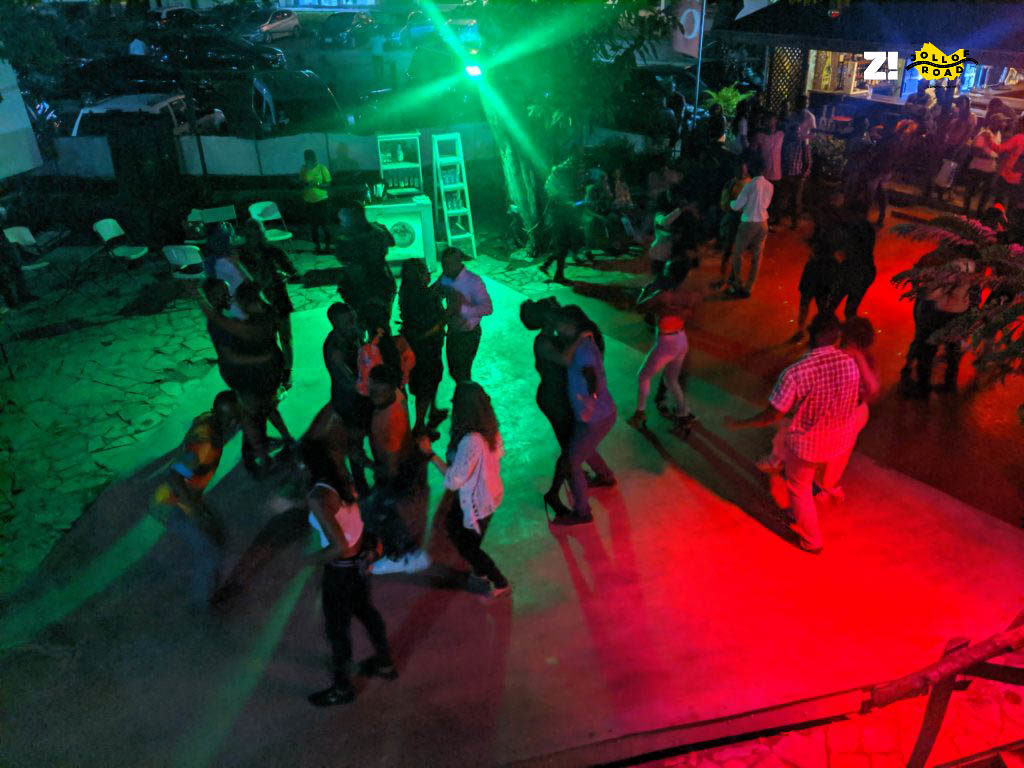 It's heartwarming – people in front dancing like they spent their afternoons rehearsing, people behind either dancing with them, or imitating the footwork of the frontrow dancing. The dance changes as the music changes.
People are waving and turning and digging it when Toofan's Tere Tere comes on. The music changes and everyone's suddenly on the dancefloor, tango mode.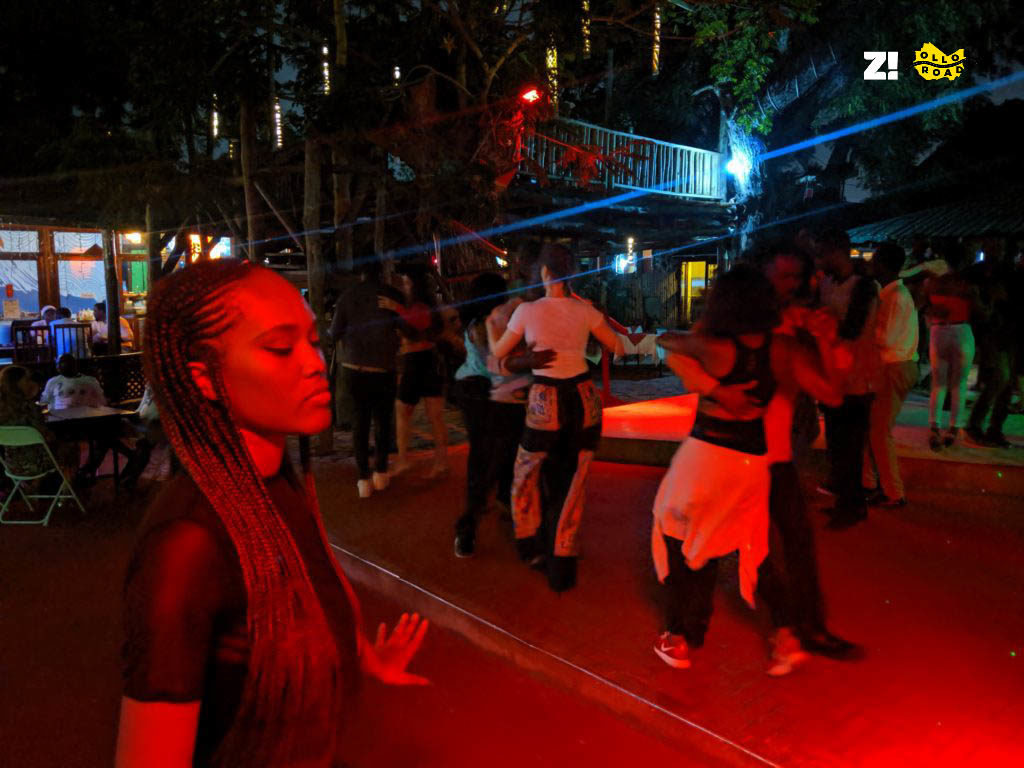 "Are there places like this in Lagos," I ask Toke.
"No," she responds, "there might be a place or two though. I think Bottles has a night like this."
"If Lagos had a place like this," Tosin the Lagos Hater adds, "I'd totally move to Lagos."
The music stops, and the MC – he didn't say his name – announces that Isabella and Kelvin are getting married this weekend. And everyone congratulates them. Then he announces someone's birthday, and pulls two people out of the crowd to come sing for her.
It's almost like everyone there knows each other, but they don't. They just want to have a good time.
There's thunderous revving outside, and it's bikers – Harley Davidson bikers.
It's three bikers – one of them is Dako and he has a great beard – You'll see it when Toke shares photos of lunch with them in the next story.
He tells us of another place, Carbon – Sharifah already mentioned it.
So we head out with them, bikes in front, Black in tow.
"Ah, this one looks like Quilox," I say.
"Not really," Kayode, a bonafide Lagos Bar Crawler explains. "First of all, Quilox has no live music. This place has two spaces. There's a courtyard for a live band."
Apparently, at some time around midnight, they switch to another empty hall when the mood changes, and the live music stops – proper party time.
When I look up, it's a friend from Lagos walking towards me, a little surprised, but happy I think, because she asks about #JollofRoad, and the bus Black.
Every crawler, it appears, goes to Carbon.
More than anything, this neon sign at the entrance, is my favourite thing at Carbon.
E pap waaa.